Luggage Store TANIMURA
- authorized dealer of Yoshida Kaban/ PORTER
"Oideyasu, Kyoto"
Oideyasu means "Welcome" in Kyoto local dialect.
Luggage Store TANIMURA, authorized dealer of Yoshida Kaban in Kyoto, is a store specialized in bags that deals products of Japan's leading bag makers (mainly Yoshida Kaban).
We also have a numerous stock of suitcases.
Please visit us during your Kyoto sightseeing.
We are looking forward to your visit!
Opening hours

AM11:00~PM8:00
Closed

Wednesdays
Please check our business calendar for special holidays.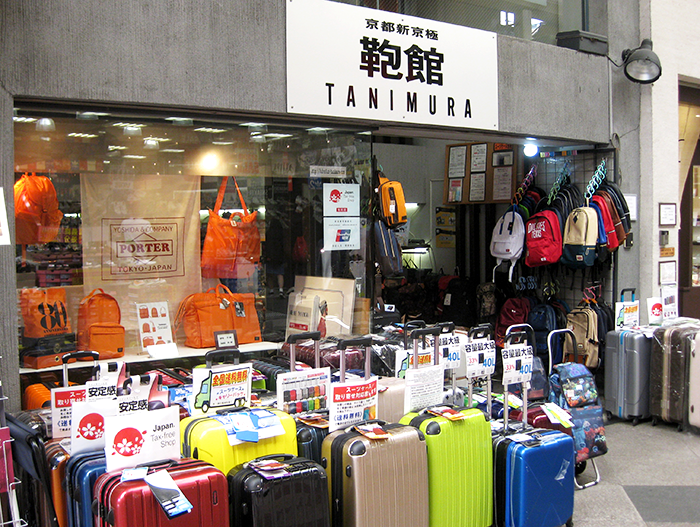 Closed
Our Services
1

Tax-free Support

We are authorized to perform as a tax-free store. Our foreign customers can purchase Tax-free.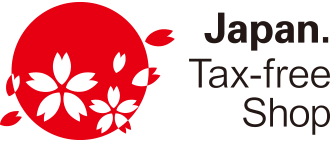 Tax-free Conditions
Travelers staying in Japan for less than 6 months
Submission of a passport
Total purchase of at least ¥10,001 (without taxes) for one person
Please click HERE for details of the Japanese tax-free system.
http://kyoto.travel/en/traveller_kit/taxfree_info
2

Support for various payment methods

Debit cards, UnionPay cards, traffic IC, gift cards are supported along with credit cards.
Supported credit cards
3

Disposal service for bags become unnecessary

We dispose bags become unnecessary only for customers who purchase bags from our store.
We also support large trunks, etc.
4

Free delivery service for suitcases

We will perform free delivery of purchased suitcases and carrier cases. Please continue to enjoy your sightseeing and shopping.

Note 1. Delivery takes 1-3 days.
Note 2. Only applicable to Japan.
5

Foreign language speaking staff

Please have a talk to our foreign language speaking staff.
Free translation service by phone is available in case of absence of staff.
Reservations and orders for Yoshida Kaban/ PORTER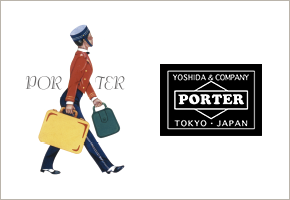 Our store supports reservations and orders in advance for bags by Yoshida Kaban/ PORTER.
Please indicate the product and your scheduled visit date on the web, even from outside Japan, to ensure a purchase without run out on your visit day.
Benefits of Reservations and Orders

Customers who perform web reservation are presented with novelties.
Access
Luggage Store TANIMURA
498, Higashigawa-cho, Shinkyogoku-dori Takoyakushi Agaru, Nakagyo-ku, Kyoto.
Post Code 604-8046
TEL:+81-75-221-2933 
FAX:+81-75-221-2955
(Opening hours AM11:00~PM8:00)